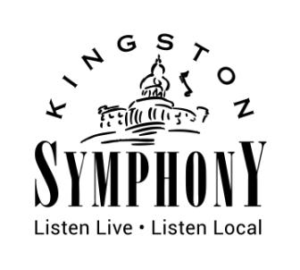 Evan Mitchell | Music Director
ANNOUNCES THE FOLLOWING VACANCY TO BE FILLED
AT THE BEGINNING OF THE 2017-2018 SEASON
PRINCIPAL TRUMPET
National Auditions will be held on Monday, August 28, 2017 in Harrison-LeCaine Hall, Queen's University School of Music, in Kingston, Ontario.
Season: September to April, with some summer services
Approximately 65 services
Compensation: $10,000* per year for 2017-2018 season
$12,000* per year for 2018-2019 season
Plus travel, if applicable
*Pending final approval of Kingston Symphony Association Board of Directors
The musicians of the Kingston Symphony are members of the Canadian Federation of Musicians.
Deadline for applications is Friday, August 18, 2017.
Interested applicants, please send a resume to:
Linda Craig, Personnel Manager
Kingston Symphony Association
P.O. Box 1616
Kingston, ON K7L 5C8
Fax: (613) 546-8580
Email: kingstonsymphonypersonnel@gmail.com
Please contact the Personnel Manager for copies of the excerpts and for further information.